The time is now

The market is in high need of professionals who provide this type of service. There is no doubt that the best time to invest is now. Events around the world demand an increasing use of technology, which is facilitated by the development and speed of Internet. The use of social media, sharing photos in real time, streaming videos, webinars or video mapping are some of the new trends that helps events to grow by positioning them into a wider global scale.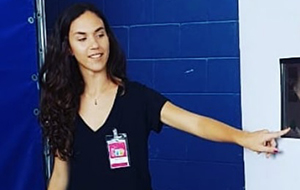 Who are we and what do we offer

We have been in the market since 2012, providing services for events and for those who wish to run a business in this area. We currently have 2 factories in Brazil and partners worldwide, in addition to having a team that develops all programs that play an important role in these machines. In addition, for you who are self-employed, we provide everything, starting from a simple consultancy to help shaping your or you can buy the full-blown solution, so that you only have the worry about setting it up and kicking off your first contract.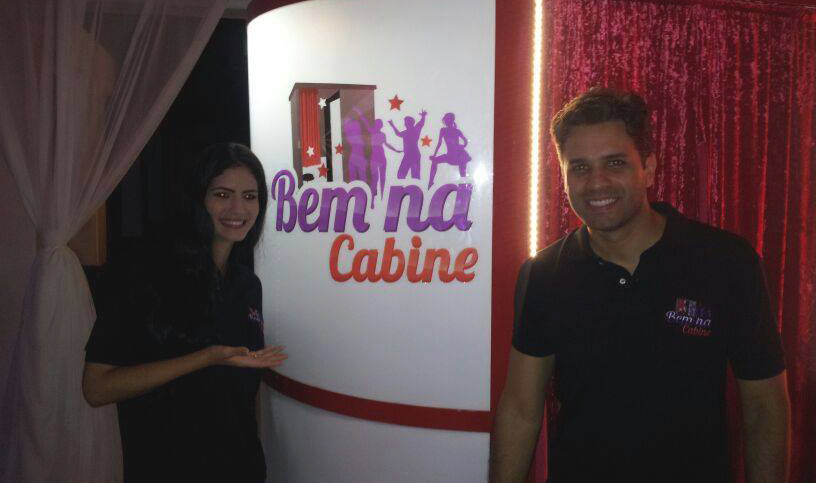 What are the advantages?

You will have a brand that is completely yours, as it won't be associated with a franchise. No royalties or monthly payments. Even more: as we keep a partnership with our clients, you will have access to our consulting service – how to take advantage of your business: quotations, approaching customers, advertisement, how much to charge and so on.
---
Frequently asked questions
Is it worth investing in this business?
The market needs professionals who provide this type of service. The investment in this type of business is very low compared to the R.O.I and subsequent earnings. In addition, it remains a big thing in the world market. In the advertising market, it is estimated that for every dollar invested in sponsorship, it is necessary to apply another dollar for people to link a brand to a given event. And instant photos perform this role very well!
How can you help me?
We offer everything from a simple consultancy to helping you establish your business in the long run. Don't worry about the tiny details, we can share our expertise with you.
Can I build the machine by myself?
Definitely. For this, it's usually necessary that you hold a rough 3D design plan design of at least have in mind what you want. Once ready, simply hand it over to the right professional or do the artwork yourself! Moreover, it's quite important that you have enough spare time to monitor your project's progress.
Do you sell the Photobooths and Magic Mirrors?
Yes, we currently have 2 factories in Brazil and we have partners worldwide that can produce them according to your request.

For the detailed list of countries and cities, see below.

After having my booth ready, what do I do next?
Our company provides services to both professionals such as you and the audience on the other edge, who are willing to rent photo booths. Once you become our partner, we will give you free access to our Quotations Portal, where  you can browse quotation requests from customers in your area. In addition, after doing your first event, customers will naturally start getting in touch with you. We can guarantee that you will be impressed with the feedback.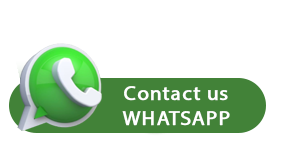 Our partners:
| | |
| --- | --- |
| | Brasil: |
AC (Anápolis, Caldas Novas, Goiânia, Ipameri, Itumbiara, Morrinhos, Parangatu, Pires do Rio, Rio Branco, Santo Antônio do Descoberto, Valparaíso de Goiás), AL (Maceió), AM (Manaus), AP (Macapá), BA (Caetité, Camaçari, Candeias, Feira de Santana, Irecê, Itabuna, Juazeiro, Lauro de Freitas, Luis Eduardo Magalhães, Porto Seguro, Salvador, Santo Antônio de Jesus), CE (Fortaleza), DF (Brasília, Planaltina, Santa Maria, Taguatinga), ES (Aracruz, Cachoeiro de Itapemirim, Cariacica, Colatina, Serra, Vila Velha, Vitória), GO (Goiânia), MA (Imperatriz, São José de Ribamar, São Luís), MG (Bambuí, Barão de Cocais, Barbacena, Belo Horizonte, Betim, Brumadinho, Cataguases, Coroaci, Coronel Fabriciano, Diamantina, Divino, Guaxupé, Ibiá, Ibirité, Ipatinga, Itabira, Itabirinha, Itabirito, Itaguara, Itajubá, Itaúna, Iturama, Juiz de Fora, Lavras, Manhuaçu, Montalvânia, Montes Claros, Muriaé, Nova Lima, Nova Serrana, Ouro Branco, Pará de minas, Paracatu, Paraguaçu, Paraisópolis, Passos, Patrocínio, Poços de Caldas, Pouso Alegre, Ribeirão das Neves, Sacramento, Santa Luzia, São Gonçalo do Sapucaí, São João del Rei, Teófilo Otoni, Ubá, Uberaba, Uberlândia, Vespasiano), MS (Dourados, Ponta Porã), MT (Cuiabá, Rondonópolis, Sorriso), PA (Belém, Itaituba, Redenção), PB (Alagoa Nova, Cabedelo, Cachoeira dos Indios, Campina Grande, Esperança, João Pessoa), PE (Abreu e Lima, Aliança, Bom Conselho, Goiana, Igarassu, Ipojuca, Jaboatão dos Guararapes, Paulista, Petrolina, Recife, Serra Talhada, Toritama), PI (Picos, Teresina), PR (Arapongas, Assis Chateaubriand, Bandeirantes, Cascavel, Curitiba, Foz do Iguaçu, Guarapuava, Londrina, Mandaguaçu, Maringá, Palmeira, Paranaguá, Pinhão, Rolândia, São José dos Pinhais, Sarandi, Sertaneja, Toledo, Umuarama), RJ (Bom Jesus do Itabapoana, Campo dos Goytacazes, Duque de Caxias, Macaé, Niterói, Nova Friburgo, Nova Iguaçu, Petrópolis, Porto Real, Rio Bonito, Rio das Ostras, Rio de Janeiro, São Fidélis, São Francisco de Itabapoana, São Gonçalo, São João de Meriti, Silva Jardim, Três Rios, Volta Redonda), RN (Ceará-Mirim, Natal), RO (Porto Velho), RS (Arroio do Meio, Bento Gonçalves, Butia, Cachoeirinha, Camaquã, Canoas, Carezinho, Caxias do Sul, Charqueadas, Dois Irmãos, Ibiaçá, Ijuí, Joinville, Pelotas, Porto Alegre, Santa Maria, Santiago, São Bento do Sul, São Leopoldo, Tapejara, Taquari, Tramandaí, Uruguaiana, Venâncio Aires, Veranópolis), SC (Araranguá, Blumenau, Chapecó, Correia Pinto, Florianópolis, Itajaí, Jaraguá do Sul, Joinville, Mafra, Pinhalzinho, Porto União, Rio Negrinho, São Lourenço do Oeste), SE (Aracajú, Lagarto, São Cristovão), SP (Adamantina, Americana, Araçatuba, Araras, Assis, Atibaia, Barueri, Batatais, Bauru, Birigui, Botucatu, Bragança Paulista, Campinas, Carapicuiba, Carapicuíba, Catanduva, Cerquilho, Cotia, Cravinhos, Cubatão, Diadema, Franca, Guaíra, Guaratinguetá, Guarulhos, Ibaté, Indaiatuba, Itapeva, Itapira, Jaú, Jundiaí, Lençóis Paulistas, Limeira, Lins, Lorena, Louveira, Mairipora, Marília, Mococa, Mogi das Cruzes, Mogi Guaçu, Orlândia, Osasco, Ourinhos, Paranapanema, Paulínia, Piedade, Piracicaba, Presidente Prudente, Ribeirão Pires, Ribeirão Preto, Rio Claro, Sales Oliveira, Salesópolis, Santa Adélia, Santa Bárbara d'Oeste, Santa Cruz do Rio Pardo, Santo André, Santos, São Bernardo do Campo, São Caetano do Sul, São Carlos, São João da Boa Vista, São José do Rio Preto, São José dos Campos, São Luiz do Paraitinga, São Paulo, São Pedro, São Vicente, Sorocaba, Suzano, Tatuí, Taubaté, Tremembé, Vargem Grande do Sul, Várzea Paulista, Votorantim), TO (Augustinópolis, Palmas)
| | |
| --- | --- |
| | Argentina: |
Buenos Aires
Chacabuco, Concordia, Córdoba
Deseado
El Jagüel
Justo Daract
Lomas de Zamora, Los Sarmientos
Moreno
Rafael Calzada
San Martin, San Miguel de Tucuman, Santos Lugares
Wilde
| | |
| --- | --- |
| | Azerbaijan: |
Baku
| | |
| --- | --- |
| | Bolivia: |
Potosi
| | |
| --- | --- |
| | Canada: |
Kitchener
| | |
| --- | --- |
| | Chile: |
Bío-Bío
Chillan, Curico
Iquique
Los Angeles
Osorno
San Vicente de Tagua Tagua, Santiago
| | |
| --- | --- |
| | Colombia: |
Barranquilla, Bogotá, Bucaramanga
| | |
| --- | --- |
| | Costa Rica: |
San Rafael
| | |
| --- | --- |
| | Deutschland: |
Bad Salzuflen
| | |
| --- | --- |
| | El Salvador: |
San Salvador
| | |
| --- | --- |
| | España: |
Badajoz, Barakaldo, Burguillos de Toledo
Córdoba
Estepa
Malaga, Melilla, Molins de Rei
San Fernando, Santander
Torreperogil
Vigo
| | |
| --- | --- |
| | France: |
Paris
| | |
| --- | --- |
| | Guatemala: |
Guatemala
Quetzaltenango
| | |
| --- | --- |
| | Italia: |
Ala
Benevento, Brusciano
Caserta
Napoli
Poggiomarino, Pozzuoli, Roccapiemonte
Roma
San Michele al Tagliamento, San Prisco
Torino, Trapani
Uggiano Montefusco
Vico Equense
| | |
| --- | --- |
| | Lietuva: |
Kaunas
Panevezys
| | |
| --- | --- |
| | Mexico: |
Acapulco, Anahuac, Atizapan de Zaragoza
Cancún, Chihuahua, Ciudad de México, Ciudad Juárez, Cuautitlan Izcalli, Cuernavaca
ElOro
Guadalajara, Guanajuato, Guaymas
Hermosillo
Jalisco
Laredo
Metepec, Mexicali, Mexico, Monterrey, Motozintla
Naucalpan
Pachuca
Reynosa
San Luis Potosi, San Luis Río Colorado, San Miguel De Allende, San Pedro Garza Garcia
Tlaquepaque, Toluca
Villa Hermosa
Yautepec
| | |
| --- | --- |
| | Nederland: |
Denekamp
Venray
| | |
| --- | --- |
| | Panamá: |
Panamá
| | |
| --- | --- |
| | Paraguay: |
Asunción
Ciudad del Este
| | |
| --- | --- |
| | Peru: |
Arequipa
Lima
Tacna, Trujillo
| | |
| --- | --- |
| | Pilipinas: |
Manila
| | |
| --- | --- |
| | Portugal: |
Aveiro
Covilhã
Silves
Vila do Conde
Vizela
| | |
| --- | --- |
| | República Dominicana: |
Bavaro
| | |
| --- | --- |
| | România: |
Târgu Jiu
| | |
| --- | --- |
| | المملكة العربية السعودية: |
الرياض
| | |
| --- | --- |
| | United Kingdom: |
Grantham
Hyde
Manchester
Swindon
| | |
| --- | --- |
| | United States: |
Albuquerque, Amarillo
Burlington
Calexico, Chaska, Coconut Creek
Denver
Houston
Irmo, Irvine
Laredo
Miami
Newnan
San Antonio, San Juan Capistrano, San Leandro, Sandy, Snellville, South Ozone Park
Tomball, Torrance, Tustin
Union City
Westlake Village, Woodbridge
| | |
| --- | --- |
| | Uruguay: |
La Paz
Montevideo
Rocha
Young
Can I have a better idea of what's technically behind these services?
Of course! For that, we firstly advise you to try out our software. By doing that, you can have a better understanding of the general functioning of all the services such as Magic Mirror Booth, Photo Booth, Instagram Hashtag, in addition to other services related to instant photography. All you need is a computer, a camera and an entrepreneurial spirit!
I liked your software but I need to add or modify some features, can you do that?
Yes. This is a great thing we offer to our customers. We hear what you have to say and the programs are in constant change and this makes them increasingly more robust over time. You will be always positioned ahead of the competitors, which means more clients will search for you.
Still have doubts?